Linnea Quigley & Men In Skirts - Preorder Available 7/14
July 3, 2017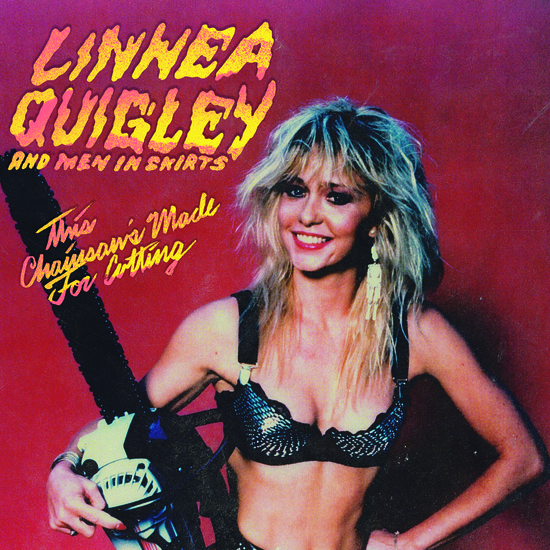 Strange Disc Records triumphantly returns to bring back to life a track from one of the most iconic scream queens of the 80's and 90's, Linnea Quigley! Featured here is a 7" single for the song This Chainsaw's Made For Cutting.
Horror genre fans will certainly be familiar with Linnea's work on the screen, with her starring and supporting roles in films like The Return Of The Living Dead, Night Of The Demons, Silent Night, Deadly Night, The Barn, and much more.
However, Linnea's body of work doesn't end there. She has also made great rock n' roll music since the early 80's. Her band "The Skirts" recorded with the hardcore/punk label Mystic records, which resulted in the track Santa Monica Blvd Boy from that session being featured in the film Nightmare Sisters.
This Chainsaw's made for cutting, a one sided single recorded in 1997, continues where The Skirts left off, with Linnea fronting a new group, Men In Skirts. The track is a tongue in cheek horror-parody homage to Nancy Sinatra, with lyrical themes of a chainsaw revenge on a cheating lover.
Originally a cassette, fan club release only available out of the back pages of horror mags or at conventions. Strange Disc is proud to be working closely with Linnea to bring this super fun track to vinyl.
The track was remastered by Josh Bonati, and the layout was lovingly crafted by Mike Turzanski.
7" Guts & Goo colored vinyl (ltd 500 copies) $11.00