Paul McCollough: Night Of The Living Dead (Original 1990 Motion Picture Soundtrack)
September 18, 2018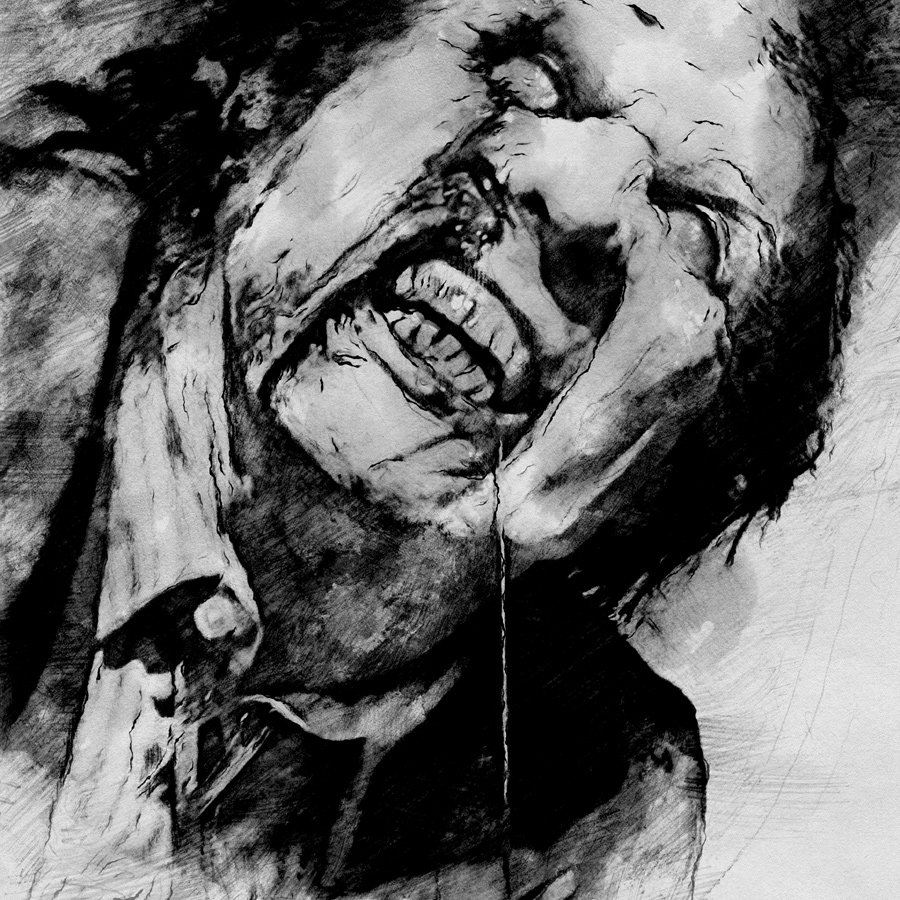 Strange Disc Records proudly presents FOR THE FIRST TIME ON VINYL: Paul McCollough's original soundtrack to Tom Savini's NIGHT OF THE LIVING DEAD (1990).
Night Of The Living Dead (1990) is a remake of George Romero's 1968 zombie classic of the same name. Directed by Tom Savini, the film stars iconic horror actors Tony Todd (Candyman), Tom Towles (Henry: Portrait of a Serial Killer) & Bill Moseley (The Texas Chainsaw Massacre). Savini was initially hired to perform the special effects, but was persuaded to direct by Romero who also rewrote the original 1968 screenplay and gave his seal of approval.
Met with resistance at the time of release (expectancy levels were very high), nowadays the 1990 remake is appreciated by fans worldwide and has grown into a classic of its own. To quote the press: "Most remakes are horrible, and diverge so much from the original film… this version is so close to the original it's scary".
Scoring duties were handled by writer-composer-actor Paul McCollough (known for his work on Midnight, The Crazies, Santa Claws, etc). Whilst the original film was mostly stock soundtrack, the score in Savini's version is more 'Carpenter-esque' and the synth provides some very eerie effects used brilliantly throughout out the film.
Paul delivers a frightening and disturbing (in all right ways) score here…giving it an atmosphere of creepy supernatural darkness and a feeling of impacting doom. Listener beware… you won't be able to listen to this without having to look behind your shoulder!
Now, for the first time on vinyl, Strange Disc records proudly presents a deluxe DOUBLE vinyl edition featuring Paul McCollough's complete original score for Tom Savini's NIGHT OF THE LIVING DEAD (1990). This release is available as a limited classic black vinyl edition (with obi strip) & on the following color vinyl variants:
—> Silver/Black Swirl Vinyl (limited to 350 copies) available exclusively from LIGHT IN THE ATTIC & MONDO in North America and through TRANSMISSION in Europe
—> Solid Silver Vinyl (limited to 200 copies) available exclusively from ZAVVI (EUROPE)
—> Clear w/ Zombie Punch Vinyl (limited to 200 copies) available exclusively from WARGOD COLLECTIVE (North America)
—> Clear w/ Black Smoke Vinyl (limited to 100 copies) available exclusively from GRAYWHALE ENTERTAINMENT (North America)
—> White/Green Zombie Flesh Vinyl (limited to 200 copies) available exclusively from EDSAWESOMESOUNDS (North America)
—> Clear w/Blood-splatter Vinyl (limited to 100 copies) available exclusively from FATBEATS (North America)
On sale NOW from these fine retailers :
Silver/Black Swirl Variant
www.lightintheattic.net (North America)
www.mondotees.com (North America)
www.transmissionrecords.co.uk (Europe)
Solid Silver Variant www.zavvi.com (Europe)
Clear with Zombie Punch Variant www.wargodcollective.com (North America)
Clear with Black Smoke Variant www.graywhaleslc.com (North America)
White/Green Zombie Flesh Variant www.edsawesomesounds.com (North America)
Clear with Blood Splatter Variant www.fatbeats.com (North America)
Black vinyl version will be available in record stores & with online retailers worldwide October 31 (Halloween). Black vinyl available to pre-order from www.lightintheattic.net