The Magnetics - A Historical Glimpse Of The Future
February 28, 2019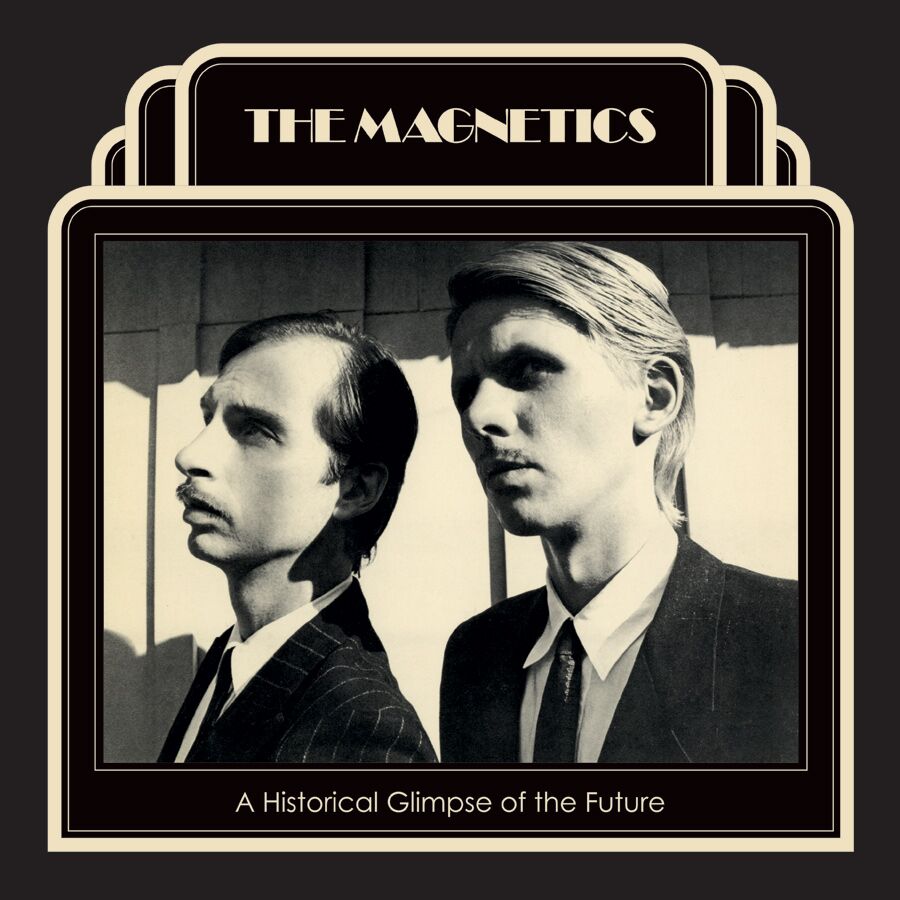 Strange Disc Records proudly presents the first ever vinyl reissue of a landmark Icelandic minimal Synth album: The Magnetics 'A Historical Glimpse Of The Future' (1981).
The Magnetics were Jakob Magnússon and Alan Howarth, an intriguing international & iconic duo. Keyboard player Magnússon was an Icelander who already had an impressive jazz resume, while Howarth was making a name for himself as a Hollywood composer – in 1981, the same year that A Historical Glimpse of the Future was released, he also was involved in the soundtracks for two hit John Carpenter movies, Escape from New York and Halloween II.
Both have been quite successful in their post-Magentics careers, Howarth with more soundtrack work (They Live, Big Trouble In Little China, Christine etc. ) and Magnússon with various jazz outfits. Jakob would end up working as the Icelandic ambassador to the UK during the 90's.
Throughout the fantastic A Historical Glimpse of the Future album you can hear the soundscapes people came to associate with the 1980s films scored by Carpenter/Howarth. Dark and moody material but with a strange twist as you can hear on the synth cover of "The Lion Sleeps Tonight" & the old-timey cabaret-styled "I'm Getting Married Today", two truly bizarre pieces that doesn't seem to fit at all… and somehow by not fitting actually fits perfectly, which is the real story of A Historical Glimpse of the Future.
Originally released in 1981 on WRT (and going for hefty amounts on the second hand market), Strange Disc Records proudly presents a deluxe vinyl reissue (1000 copies) containing an insert with extensive & exclusive liner notes from Jakob Magnússon himself. Released exclusively for Record Store Day (UK & Europe) 2019, available in participating stores on April 13.